Peranan Amil sebagai Pengelola Zakat untuk Kesejahteraan Umat di Kota Bima
Abstract
This research  aims to: 1) know how to manage your Amil way in Zakat Management  in the Bima city, 2) know the role of Amil as Zakat manager  in the people's welfare in the Bima city. This research uses qualitative descriptive method with field research type (field research). The reseach results found that the Amil way manages  zakat namely  there is in accordance with the prophethood principle and  is not in accordance with the prophethood principle.  While his role as a manager for the people's welfare is not yet maximum by looking at the utilization of Zakat funds. Where its utilization is more directed to consumptive nature while the productive nature is too few.
Keywords
Amil Zakat; Pengelolaan; Kesejahteraan
References
Abdullah, Boedi, Peradaban Pemikiran Ekonomi Islam, Bandung, Pustaka Setia, tahun 2010.
Arif Kusmanto, Peran Lembaga Amil Zakat Nasional Dalam Penghimpunan Dana Zakat, Infaq, dan Shodaqoh. Jurnal Pandecta. Volume 9. Nomor 2. Desember 2014, ISSN 1907-8919
Arsyad, Lincoln, Ekonomi Mikro, Yoyakarta, BPFE UGM. Tahun 1999
H. Idri, Hadis Ekonomi; Ekonomi dalam Perspektif Hadis Nabi, Cetakan ke 1, Jakarta, Prenadamedia Group, tahun 2015.
Hafidhuddin, Didin, Peran Strategis Organisasi Zakat dalam Menguatkan Zakat di Dunia, Jurnal Al-Infaq (Jurnal Ekonomi Islam) Vol. 2 No. 1 Maret 2011 ISSN 2081-2178
Irwan, M., Pemahaman dan Kesadaran Muzakki Dalam Pelaksanaan Zakat, Infaq, dan Shadaqah ((ZIS) Untuk Mencapai Kesejahteraan Umat Islam di Kota Bima Provinsi Nusa Tenggara Barat, Disertasi. Tahun 2011
Karim A. Adiwarman, Sejarah Pemikiran Ekonomi Islam, Jakarta, Rajawali Pers, tahun 2104.
Kementrian Agama RI, Standarisasi Amil Zakat Di Indonesia, Direktoral Bimbingan Masyarakat Islam, Direktorat Pemberdayaan Zakat, Tahun 2013.
Kanji Lusiana, H. Habbe Abd. Hamid dan Mediaty, Faktor Determinan Motivasi Membayar Zakat, Jurnal Pasca UNHAS, http://www.pasca.unhas.ac.id diakses pada tanggal 16 Maret 2016 pukul 10.30 wita
Maleong, Lexy, J., Metodologi Penelitian Kualitatif, Bandung, PT. Remaja Rosdakarya, tahun 1996.
Salvatore, Teori Mikro Ekonomi, Jakarta, Erlangga. Tahun 2008
Soeranto, Metodelogi Penelitian Ekonomi dan Bisnis, Yogyakarta, Unit Penerbit dan Percetakan (UPP) AMP, YKPN. Tahun 1998
Sugiarto, Eddy, Teori Kesejahteraan Sosial Ekonomi dan Pengukurannya, Jurnal Exekutif, Volume 4, nomor 2. Universitas Tujuh Belas Agustus 1945 Samarinda, Kalimantan Timur. Tahun 2007
Sugiyono, Metode Penelitian Kualitatif dan R&D, Bandung, CV. Alvabeta, Tahun 2012
_________, Memahami Penelitian Kualitatif, Bandung, CV. Alvabeta, Tahun 2014.
Terry G.R., Asas-asas Manajemen, diterjemahkan oleh Winardi. Bandung, Alumni, tahun 2006
Undang-Undang No 23 Tahun 2011 Tentang Pengelolaan Zakat. Tahun 2011
https://konsultasi.wordpress.com/2009/09/24/siapakah-amil-zakat/ diakses pada tanggal 6 April 2016 jam 10.50 wita.
DOI:
http://dx.doi.org/10.19105/iqtishadia.v3i2.1079
Refbacks
There are currently no refbacks.
---
View My Stats
Iqtishadia: Jurnal Ekonomi dan Perbankan Syariah by
http://ejournal.iainmadura.ac.id/index.php/iqtishadia
is licensed under a
Creative Commons Attribution-NonCommercial 4.0 International License
.
Based on a work at
http://ejournal.iainmadura.ac.id.
---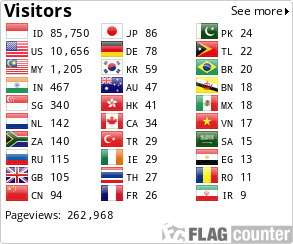 ---
ABSTRACT AND INDEXES