Konsep Perjanjian Profit and Loss Sharing dalam Ekonomi islam
Abstract
Agreements of Profit and Loss Sharing is an agreement based on the confidence (trust investment), in another sense that financiers or Shahibul Mall will deliver the funds to the fund manager or mudharib after investors feel confident that the managers of these funds both skill and moral can be trusted to manage the capital provided by the expertise and capital will not manipulate it. With this fact it is necessary to examine the concept of profit and loss sharing agreement, with the hope to find a concept that is based on the teachings of Islam. In this paper presents about the concept of Profit and Loss Sharing in the view of Islamic economics is based on the Qur'an and Hadith.
Keywords
Perjanjian; Profit and Loss Sharing; Ekonomi Islam.
References
Ali, Zainuddin. Hukum Ekonomi Islam. Jakarta: Sinar Grafika, 2009.
Ashshofa, Burhan. Metode Penelitian Hukum. Jakarta: PT. Rineka Karya, 1998.
Ansory Abdul Ghofur, Pokok-Pokok Hukum Perjanjian Islam Di Indonesia. Yogyakarta: Citra Media, 2006.
Arifin sitio & Halomoan Tamba, Koperasi Teori dan Praktek, Jakarta: Erlangga, 2001.
Dewi Gemala, dkk, Hukum Perikatan Islam Di Indonesia, Jakarta: Kencana, 2006.
Rintuh, Cornilis. Perekonomian Indonesia, Yogyakarta: Liberty, 1995
Rodoni, Ahmad. dan Abdul Hamid. Lembaga Keuangan Syariah, Jakarta: Zikrul Hakim, 2008.
FOKUSMEDIA, Tim redaksi. Kompilasi Hukum Ekonomi Shari'ah. Bandung: fokusmedia, 2008.
Ghazi (al), Muhammad ibnu Qasim. Fathu Al Qarib Al Mujib. Indonesia: maktabah nur asia. Tth
Hak, Nurul. Ekonomi Islam Hukum Bisnis Shari'ah. Jogjakarta: Teras, 2011.
Hakim, cecep Maskanul. Belajar Mudah Ekonomi Islam. Banten: Shuhuf Media Insani, 2011.
Hasan, M. Ali. Berbagai Macam Transaksi dalam Islam. Jakarta: PT Raja Grafindo persada, 2004.
Husaini (al), Taqiyu al Din Abi Bakar Ibni Muhammad. Kifayatul Akhyar fi Halli Ghayat Al-Ikhtishar. Surabaya: Al-Hidayah, 1997.
Muhammad, Model-Model Akad Pembiayaan di Bank Syari'ah, Yogyakarta: UII Press, 2009.
Thaib, Hasballah. Hukum Akad (kontrak) Dalam Fiqh Islam dan Praktek Di Bank Sistem Shari'ah, Medan: 2005.
Thahir, Abdul Muhsin Sulaiman, Ilaajul Musyhilah Al-Iqtshaadiyah bil Islam, penterj. Anshori Uma. bandung: PT Al-Ma'arif, 1985.
Kasmir, Bank dan Lembaga Keuangan Lainnya. Jakarta: Rajawali Pers, 2012.
Mardani, Ayat-Ayat dan Hadits Ekonomi Shari'ah. Jakarta: PT. Raja Grafindo persada, 2012.
Marvvyn Lewis dan Latifa Algauoud, Islamic Banking, penterj Burhan Wirasubrata, Jakarta: PT Serambi Ilmu Semesta, 2005.
Nawawi, Ismail, Fiqih Mua'malah Hukum Ekonomi, Bisnis dan Sosial. Surabaya: CV. Putra Media Nusantara, 2010.
Nawawi, Ismail. Isu Nalar Ekonomi Islam Kompilasi Pemikiran Filsafat dan Teori Menuju Praktik Ditengah Arus Ekonomi Global. Sidoarjo: Dwiputra Pustaka Jaya, 2013.
Nawawi, Ismail. Metoda Penelitian Kualitatif. Sidoarjo: Dwiputra Pustaka Jaya, 2013
Revrisound Baswir, Koperasi Indonesia edisi I, Yogyakarta: BPFE, 2000. Sudarsono, Heri. BANK dan Lembaga Keuangan Shari'ah. Jogjakarta: Ekonisia, 2007.
DOI:
http://dx.doi.org/10.19105/iqtishadia.v3i2.1080
Refbacks
There are currently no refbacks.
---
View My Stats
Iqtishadia: Jurnal Ekonomi dan Perbankan Syariah by
http://ejournal.iainmadura.ac.id/index.php/iqtishadia
is licensed under a
Creative Commons Attribution-NonCommercial 4.0 International License
.
Based on a work at
http://ejournal.iainmadura.ac.id.
---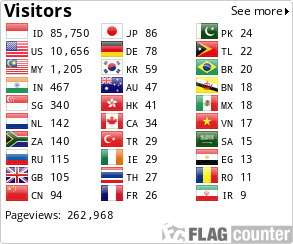 ---
ABSTRACT AND INDEXES