Etika Pertukaran Valas Dalam Pasar Valuta Asing Perspektif Fikih Sarf
Abstract
A certainty foreign exchange is not currently as an escape of sharia economic subject specialist moreover in the foreign exchange market practicing. The variants of sport, future, and option have been examining the validity of sharia's law by referencing on Fikih Sarf (jurisprudence's banking). The stakeholder of fatwa has also issued his fatwa on it. The writer tries to analyze and understand of fatwas by exploring classical and contemporary literacy, especially based on the relationship of ethical exchange in which becomes the main element on Fikih Sarf. It purposes to increase the existing literacy insights and facilitated the next researcher, because many of fatwas is less detail understanding. Based on what analyzed by writer can be concluded that foreign exchange ethic must be intended to satisfy the needs, do not make money as a commodity trade which effects a bubble economy on the endanger economy of derivative market as predicted on forex online.
Keywords
etika; pertukaran; valas; hukum; sarf
References
Al-Qur'ān al-Karīm
A. Ball, Donald. J. Michael Geringer, Michael S. Minor, Jeanne M. McNett. International Business 12th edition Terj. Ika Akbarwati buku 1. Jakarta: Salemba Empat, 2015.
___________________. International Business 12th edition Terj. Ika Akbarwati buku 2. Jakarta: Salemba Empat, 2015.
al-'Asqalānī, Aḥmad Ibn 'Alī Ibn Ḥajr. Fatḥ al-Bārī Sharḥ Ṣaḥiḥ al-Bukhārī. Dār al-Rayyān li al-Turāth, 1986.
al-Awqāf, Wizārah. wa al-Shu'ūn al-Islāmiyah. Al-Mausū'ah al-Fiqhiyyah al-Kuwaytiyah Vol. 26. Kuwait: Dār al-Ṣafwah 1992.
al-Bukhārī, Abū 'Abd Allāh Muḥammad Ibn Ismā'īl. Ṣaḥīḥ al-Bukhārī. Damaskus: Dār Ibn Kathīr, t.th.
al-Ḥajjāj, Muslim bin. Ṣaḥīḥ Muslim Vol. 3. Bairut: Dār al-Kutub al-'Ilmiyah, 1991.
al-Ibāḍī, al-Rabī' ibn Ḥabīb al-Farāhīdī. Masnad al-Rabī' Ibn Ḥabīb. t.t: t.tp., 2011.
al-Qarnī, 'Abd al-Ḥafīḍ Farghalī 'Alī. al-Buyū' fī al-Islām. Kairo: Dār al-Ṣaḥwah, 1987.
al-Ṣiḍḍīqī, Abū 'Abd al-Raḥmān Muhammad Ashraf. 'Aun al-Ma'būd 'Alā Sharḥ Sunan Abī Ḍāwuḍ. Bairut: Dār Ibn Ḥazm, 2005.
al-Sālūs, 'Alī Aḥmad. Mausū'ah al-Qaḍāyā al-Fiqhiyah al-Mu'āsirah wa al-Iqṭiṣād al-Islāmī. Kairo: Maktabah al-Tirmidhī, 2008.
al-Shāwī, Muḥammad Ṣāliḥ. "Munāqashah Ma Warada 'an Ibn 'Abbās bi Anna al-Ribā Khāṣ bi Ribā al-Nasī'ah" dalam http://www.alukah.net/sharia/0/54658/ (dibuka tanggal 23/12/2017).
al-Zayla'ī, Jamāl al-Din 'Abd Allāh Ibn Yūsuf. Naṣab al-Rāyah fī Takhrīj Aḥādīth al-Hidāyah. Kairo: Dār al-Ḥadīth, 1995
Bertens, Kees. Pengantar Etika Bisnis. Yogyakarta: Penerbit Kanisius, 2000.
Boediono, Boediono. Ekonomi Internasional. Yogyakarta: BPFE, 2016.
Fatwa DSN MUI nomor 28/DSN-MUI/III/2012
H. Frank, Robert. Ben S. Bernanke dan Hon-Kwong Lui. Principles of Economics; Asia Global Edition. New York: McGraw-Hill Education, 2013.
Huda, Bakhrul. "Transaksi Pasar Mata Uang (Foreign Exchange) Dalam Perspektif Fiqh Islam". Jurnal Marâji' Vol. 2 No. 1 September 2015.
Ibn Najīm, Zain al-Dīn Ibn Ibrāhīm Ibn 'Abd Allāh al-Ma'rūf. al-Baḥr al-Rā'iq Sharḥ al-Daqā'iq wa Minḥah al-Khāliq Vol. 6. t.t: Dār al-Kitāb al-Islāmī, t.th.
Nopirin, Nopirin. Ekonomi Internasional. Yogyakarta: BPFE, 2014.
Salvatore, Dominich. International Economics 9th edition Terj. Romi Bhakti Hartanto. Jakarta: Penerbit Salemba Empat, 2014.
Sukirno, Sadono. Makro Ekonomi Teori Pengantar. Jakarta: Raja Grafindo, 2011.
Sulhan, Muhammad. "Transaksi Valuta Asing (al-Sharf) Dalam Perspektif Islam". Dalam http://download.portalgaruda.org/article.php?article=115928&val=5274 (diakses tanggal 11 Desember 2017).
Suseno, Franz Magnis. Etika Dasar, Masalah-masalah Pokok Filsafat Moral. Yogyakarta: Penerbit Kanisius, 1987.
Syaifullah M.S, "Etika Jual Beli Dalam Islam" dalam Hunafa: Jurnal Studia Islamika Vol. 11 No. 2 Desember 2014.
Triyawan, Andi, dan Atina Rohmah. "Analisis Perbandingan Risiko Nilai Tukar Kurs Dinar (Emas), Dolar AS, Euro dan Yuan (Periode 2010 – 2015)." IQTISHADIA: Jurnal Ekonomi & Perbankan Syariah 4, no. 2 (29 Desember 2017): 155–70. https://doi.org/10.19105/iqtishadia.v4i2.1337.
Zuḥailī, Wahbah. "Mutājarah al-'Umalāt" dalam http://www.darussalam.ae/print.asp?contentId =995 (diakses tanggal 29 Oktober 2017).
DOI:
http://dx.doi.org/10.19105/iqtishadia.v5i1.1656
Refbacks
There are currently no refbacks.
---
View My Stats
Iqtishadia: Jurnal Ekonomi dan Perbankan Syariah by
http://ejournal.iainmadura.ac.id/index.php/iqtishadia
is licensed under a
Creative Commons Attribution-NonCommercial 4.0 International License
.
Based on a work at
http://ejournal.iainmadura.ac.id.
---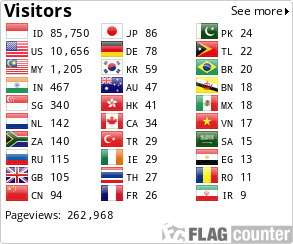 ---
ABSTRACT AND INDEXES