Strategi Dalam Meningkatkan Kesejahteraan Ekonomi Melalui Optimalisasi Pengelolaan Zakat Profesi Di BAZNAS Ponorogo
Abstract
In the last few decades, the potential of zakat funds in Indonesia in recent years has reached 300 trillion. The Zakah of profession is one of the zakat funds collected in it. with the consciousness of workers and government employees allowing their salaries to be reduced to zakat. However, in the reality zakat funds collected from the Muslims have not been properly managed by the management of zakat. Evidently there are many socio-economic imbalances, low nutritional quality everywhere and prosperity is only enjoyed by certain groups of people only. This means that the manager has not had a good strategy in solving the problem of economic disparities among the surrounding Muslim community. Ttherefore by using a descriptive qualitative approach where the source data obtained through observation, interviews and documentation and the three data are analyzed inductively. Finally this article found three strategies that have been done by Baznas ponorogo to improving the welfare of society through zakat profession namely: first, by way of zakat publication. Second, the action in the management of zakat and third, the administration of zakat management.
Keywords
kesejahteraan; zakat profesi; pengelolaan harta zakat
References
Anto, Hendrie. Pengantar Ekonomika Mikro Islami, (Yogyakarta: Ekonesia, 2003).
Arief, Mufraini. Akuntansi Dan Manajemen Zakat; Mengomunikasikan Kesadaran Dan Membangun Jaringan, (Jakarta: Kencana, 2006).
Asnaini, 2010 "Membangun Zakat Sebagai Upaya Membangun Masyarakat", La Riba Jurnal ekonomi islam volume IV, No 1.
Az-Zuhaili, Wahbah. Fiqih Islam Wa Adillatuhu: Sistem Ekonomi Islam, Pasar Keuangan Hadd Zina, Qadzf, Pencurian, (Jakarta: Gema Insani, Cet. 1, Jilid 7, Cet. 1, 2011).
Badan Amil Zakat Nasional (BAZNAS), Buku Statistik Zakat Nasional 2015, (Divisit IT & Pelaporan Badan Amil Zakat Nasional, November 2016).
Badan Pusat Statistik, 2012, Indicator kesejahteraan Rakyat, Sabtu, Jam 03:43 08 April 2018, https://www.bps.go.id/publication/2012/11/28/ indicator kesejahteraan rakyat inkesra 2012.html,
Dakhoir, Ahmad. Hukum Zakat: Pengaturan & Integrasi Kelembagaan Pengelolaan Zakat dengan Lembaga Perbankan, (Surabaya: Penerbit Aswaja Pressindo, Cet, 1 2015).
Dianingtyas, Anindita. 2011, "Faktor-faktor yang mempengaruhi Kesediaan Karyawan Membayar Zakat Profesi Melalui Pemotongan Gaji" Jurnal Media Ekonomi Vol. 19, No, 3.
Emir, Tim. Panduan Zakat Terlengkap, (Jakarta: Penerbit Erlangga emir cakrawala islam, 2016).
Fahrudin, Adi. Pengantar Kesejahteraan Sosial (Bandung: Refika Aditama, 2012).
Hadi, Muhammad. Problematika Zakat Profesi Dan Solusinya: Sebuah Tinjauan Sosiologi Hukum Islam, (Yogyakarta: Pustaka Pelajar, Cet. 1, 2010).
Hafidhuddin, Didin. Mutiara Dakwah: Hukum, Tata Cara dan Sejarah, (Bandung: Penerbit Marja, 2008).
Kholis, Nur. "Kesejahteraan Sosial Di Indonesia Perspektif Ekonomi Islam", Jurnal Akademika, Vol. 20, No. 02 Juli - Desember, 2015.
Kurnia, Hikmat dan A. Hidayat. Panduan Pintar Zakat Harta Berkah, Pahala Bertambah Plus Cara Tepat & Mudah Menghitung Zakat. (Jakarta: Qultum Media, 2008).
Ma'mun, Jamal & Asmani. Tanya Jawab Problematika Zakat Kontemporer, (Yogyakarta: Penerbit Aswaja Pressindo, 2016).
Muhammad, Zakat Profesi: Wacana Pemikiran Zakat dalam Fiqih Kontemporer, (Jakarta: Penerbit Salemba Diniyah, 2002).
Mulyana, Deddy. Metodologi Penelitian Kualitatif: Paradigma Baru Ilmu Komunikasi Dan Ilmu Sosial Lainnya, (Bandung: PT. Remaja Rosdakarya, 2013).
Poerwadarminto, Kamus Umum Bahasa Indonesia (Jakarta: Balai Pustaka, 1999).
Purwana, Agung Eko. 2014, "Kesejahteraan Dalam Perspektif Ekonomi Islam", Jurnal Syariah STAIN Ponorogo, Vol 11, No 1.
Qardawi, Yusuf. Hukum Zakat, Studi Komparatif Mengenai Status dan Filsafat Zakat Berdasarkan Qur'an dan Hadis (Bogor: Pustaka Litera Antar Nusa, 1996).
Riyad, Fuad. 2015, menulis jurnal tentang "Kontroversi Zakat Profesi Perspektif Ulama Kontemporer", Jurnal Zakat dan Wakaf, ZISWAF, Vol. 2, No. 1.
Silalahi, Ulber. Metode Penelitian Sosial, (Bandung: PT. Refika Aditama, 2009), p.284.
UU Presiden Republik Indonesia No 23 Tahun 2011, Tentang Pengelolaan Zakat, Ahad, 11:20 WIB, 25 Maret 2018, .
DOI:
http://dx.doi.org/10.19105/iqtishadia.v5i2.1747
Refbacks
There are currently no refbacks.
---
View My Stats
Iqtishadia: Jurnal Ekonomi dan Perbankan Syariah by
http://ejournal.iainmadura.ac.id/index.php/iqtishadia
is licensed under a
Creative Commons Attribution-NonCommercial 4.0 International License
.
Based on a work at
http://ejournal.iainmadura.ac.id.
---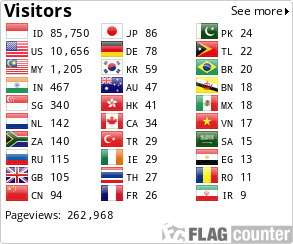 ---
ABSTRACT AND INDEXES