Model Strategi Tumbuh Dan Bertahan Pada Pengelolaan Baitul Maal Wat Tamwil (BMT) Di Kabupaten Tulungagung Dan Ponorogo
Abstract
BMT faces internal business challenges from managers. External challenges come from members, business competitors and economic conditions. BMTs face obstacles in managing business growth strategies and survival strategies. The focus of the problem in this study; 1) What is the growth strategy for the management of Baitul Maal wat Tamwil? 2) How do you survive the management of Baitul Maal wat Tamwil? 3) Are there obstacles faced in the effort to grow and survive the management of Baitul Maal wat Tamwil (BMT)? This study was examined with a qualitative and interpretive type approach. The results of this study: 1) The growth strategy of BMT management is done by maximizing network and employee functions, the product contains the value of core product benefits and improved benefits, spatial planning shows fast service, contains art, and member comfort, promotion is carried out in the form of external marketing, internal and interactive. 2). Defending strategies in BMT management: not adding employees when not increasing productivity, removing mudharabah time deposits, profit sharing according to sharia, BMT Dinar Amanu still applies a special rate of 1% for mudharabah deposits, Supervision is carried out with supervision of all employees, DPS BMT Dinar amanu function not maximal. 3) Constraints faced in efforts to grow and survive on BMT management include lack of competent Human Resources, ready to challenge, less agile and less agile and KUR fund competition.
Keywords
strategi; tumbuh; bertahan; pengelolaan; BMT
References
Abdurahman, Nana Herdiana, and Achmad Sanusi. Manajemen Strategi Pemasaran. Bandung: Cv Pustaka Setia, 2015.
Ahmad, Mr. Imran dan Mr. Ghulam Shabbir. Frequently Asked Questions on Islamic Banking, Islamic Banking Departement, Pakistan, Karachi, ttt
Al-Haritsi, Jaribah bin Ahmad. Fikih Ekonomi Umar Bin Al-Khathab. Terjemahan H. Asmuni Solihan Zamakhsyari. Jakarta Timur: Pustaka al-Kautsar, 2006.
Angipora, Marius P. Dasar-dasar Pemasaran. Jakarta: PT. RajaGrafindo Persada,
Anshori, Abdul Ghofur. Pokok-Pokok HukumPerjanjian Islam di Indonesia. Yogyakarta; Citra Media, 2006
Antonio, Muhammad Syafi'i. Bank Syariah. dari Teori ke Praktik. Gema Insani press, Jakarta, 2001
Arifin, Zainul. Dasar-dasar manajemen Bank Syariah. Tangerang; Azkia Publisher, 2009
Ascarya. Akad Dan Produk Bank Syariah. Jakarta: Rajawali Pers, 2007.
Asiyah, Binti Nur. Manajemen Pembiayaan Bank Syariah. Yogyakarta: Kalimedia, 2014.
Asiyah, Binti Nur, Lantip Susilowati, and Nur Aziz Muslim. "Pengaruh Dana Pihak Ketiga (DPK) Mudharah Anggota Dan Liability Lembaga Lain Terhadap Return on Equity (Study Pada Lembaga Keuangan Syariah Non Bank Di Tulungagung Dan Blitar)." Iqtishadia Jurnal Ekonomi Dan Perbankan Syariah 5, no. 1 (2018): 130–61.
Blessing N, Nwaiwu, Iwueze Malachy N, Achiole Emmanuel Ayozie, and Chikwe Goddey Chukwudi. "Diversification : A Strategic Option to Survival of Micro-Finance Banks in Imo-State, Nigeria." European Journal of Business and Management 6, no. 23 (2014): 115–29.
Doski, Shivan, Bayar Marane, and Zeravan Asaad. "Analyzing Growth Strategies of Banking Sectors : A Case Study on Kurdistan International Bank." Research Journal of FInance and Accounting 4, no. 18 (2013).
Ebimobowei, Appah, and Banabo Ekankumo. "Customers Service Strategy and Commercial Banks Survival in a Post- Consolidation Era in Nigeria." American International Journal of Contemporery Research 2, no. 8 (2012): 142–53.
Epifani, A. M. S. E. Strategi Bertahan Usaha Kecil Dan Menengah Para Perajin Batik (Studi Kasus Di Kecamatan Kraton Kota Yogyakarta Propinsi DIY Tahun 2010) (Doctoral dissertation, UAJY, 2011
Ginting, Isma Ilmi Hayati, and Iiyda Sudardjat. "Analisis Strategi Pengembangan BMT (Baitul Maal Wat Tamwil) Di Kota Medan." Jurnal Ekonomi Dan Keuangan 2, no. 11 (2002): 672–84.
Hafidhudin, Didin, and Hendri Tanjung. Manajemen Syariah Dalam Praktik. Jakarta: PT. Gema Insani Press, 2003.
Hassan, M. Kabir and Mervin K. Lewis Handbook of Islamic Banking. USA; Edward Elgar Publishing, Northampton, Massachusetts 01060, , 2007
Karim, Adiwarman A. Bank Islam analisis fiqih dan Keuangan. Jakarta; Raja grafindo persada, ed ketiga, 2000
Kurniawati, D., Tetap Bertahan Di Tengah Krisis: Suatu Kajian Teoritis. Widya Warta , 2013
Ibidunni, O S, Oluwale Iyiola, and Ayodotun S. Ibidunni. "Product Innovation, a Survival Strategy for Small and Medium Enterprises in Nigeria." European Scientific Journal 10, no. 1 (2014): 194–209.
Ismanto, Kuat. Manajemen Syariah, Implementasi TQM Dalam Lembaga Keuangan Syariah. Yogyakarta: Pustaka Pelajar, 2009.
Jalil, Abdul dan Rahman, Muhammad Khalilur, Financial Transactions in Islamic Banking are Viable Alternatives to the Conventional Banking Transactions International Journal of Business and Social Science Vol. 1 No. 3; December 2010
Kasmir, Manajemen Perbankan. Jakarta: Raja Grafindo Persada, 2002
Kotler, Philip, Swee Hoon Ang, Siew Meng Leong, and Chin Tan Tan. Manajemen Pemasaran Perspektif Asia. Terjemahan Oleh Fandy Tjiptono. Bahasa Ind. Yogyakarta: Andi, 1999.
Kotler, Philip, and Kevin Lane Keller. Manajemen Pemasaran. Terjemahan Oleh Benyamin Molan. 12th ed. New Jersey: PT. Indeks Indonesia, 2007.
Kotler, Pihilip. Manajemen Pemasaran, Analisis Perencanaan, Implementasi Dan Pengendalian. Terjemahan Oleh Oleh Ancella Anitawati Hermawan). Indonesia. Jakarta: Salemba Empat, 1995.
Muhammad, Tehnik Perhitungan bagi hasil dan Profit Margin Pada Bank Syariah. Yogyakarta; UII Press, 2004
Nawawi, M. Kholil, and Hilman Hakiem. "Strategi Pemasaran Funding Officer Dalam Meningkatkan Minat Nasabah Di BPRS Amanah Ummah." Al-Infaq: Jurnal Ekonomi Islam 6, no. 2 (2015): 379–429.
Nurlaela, S., Strategi Pengembangan Usaha Melalui Penguatan Manajemen, Pemasaran, dan Keuangan industri Kreatif Kerajinan Mebel Ekspor di Kabupaten Klaten, 2015
Pandia, Frianto, Manajemen dana dan Kesehatan Bank, Jakarta; Rineka Cipta, 2012
Pearce II, John A. dan Richard B. Robinson, Jr. Manajemen Strategis-Formulasi,implementasi, dan pengendalian, edisi 10 Buku 1, penerjemah Yanivi Bachtiar dan Christine, Jakarta; Salemba Empat, 2008
Ridwan, Muhammad, Manajemen Baitul maal wat tamwil, Yogyakarta: UII Press, 2005 cet kedua
Ritson, Neil. Strategic Management. Long Range Planning. Vol. 36. Neil Ritson & Ventus Publishing ApS, 2008. https://doi.org/10.1016/S0024-6301(03)00035-9.
Riyadi, Slamet, Banking assets and liability Management, edisi kedua, FEUI, Jakarta, 2002
Saeed, Abdullah, Menyoal Bank Syariah, Kritik Interpretasi Bunga Bank Kaum Neo-revivalis, diterjmh. o/ Arif Maftuhin, M.Ag. Jakarta; Paramadina, 2004 ed. Terjemahan
Samad, Abdus, Norman D. Gardner, and Bradley J. Cook Islamic Banking and Finance in Theory and Practice: The Experience of Malaysia and Bahrain The American Journal of Islamic Social Sciences 22:2
Sari, Ratna Puspita, and Dhidin Abdiansyah. "Komunikasi Persuasif Funding Officer (FO) BRI Syariah Cabang Diponegoro Surabaya." Jurnal Ilmu Komunikasi 2, no. 1 (2014): 15–23.
Setiadi, Nugroho J. Perilaku Konsumen. Jakarta: Kencana Prenada Media Group, 2003. https://books.google.co.id/books?id=HdxDDwAAQBAJ&pg=PA107&dq=teori+ekspektasi+konsumen&hl=id&sa=X&ved=0ahUKEwiZsursnuvZAhVQ02MKHYpkCJgQ6AEIKDAA#v=onepage&q=teori ekspektasi konsumen&f=false.
Sinn, Ahmad Ibrahim Abu. Manajemen Syariah, Sebuah Kajian Historis Dan Kontemporer. Jakarta: PT. Raja Grafindo Persada, 2008.
Tactria, M., Susanto, S. A., & Yusuf, A. M. (2012). Strategi Pertumbuhan Dana Pihak Ketiga pada Bank Sinarmas. Journal of Applied Finance and Accounting, 4(2),
Wiroso. Persyaratan Dan Karakteristik Produk BPR Syariah. Jakarta: OJK, 2015. http://ojk.go.id.
Yunanto, E. Analisis Strategi Bersaing Produk Tabungan Bni Taplus Bisnis Studi Pada Bank Bni Doctoral dissertation, Universitas Gadjah Mada, 2014.
Yusuf, Muri. Metode Penelitian Kuantitatif, Kualitatif Dan Penelitian Gabungan. Jakarta: Prenadamedia Group, 2016.
DOI:
http://dx.doi.org/10.19105/iqtishadia.v5i2.1891
Refbacks
There are currently no refbacks.
---
View My Stats
Iqtishadia: Jurnal Ekonomi dan Perbankan Syariah by
http://ejournal.iainmadura.ac.id/index.php/iqtishadia
is licensed under a
Creative Commons Attribution-NonCommercial 4.0 International License
.
Based on a work at
http://ejournal.iainmadura.ac.id.
---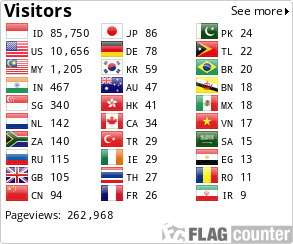 ---
ABSTRACT AND INDEXES