Sistem Bretton Woods dalam Perspektif Maqasid Syariah: Studi Kebijakan Ekonomi Politik Internasional (1944-1971)
Abstract
This article try to explain Bretton Woods System in maqasid shariah perspective. In maqashid al-sharia's perspective, the instability of the global economy threatens the existence of al-kulliyât al-khams which must be protected. The Bretton Woods system is the right economic agreement to be established as a system that regulates the international economy (1944-1971). This article also try to explain that the International islamic political economy of is a necessity. Islam as a value, must be internalized in every decision and policy that concerns the lives of many people. International political economy is in a very strategic position to determine policies to achieve global stability and prosperity. The Bretton Woods system can be an "inspired system" that can be a consideration for formulating the direction and strategy of the International Islam political economy. In addition to the gold standard being one of the several Bretton Woods agreements and the stability of exchange rates with the implementation of fixed rate systems, the regularity of international trade and the amount of international funds to reconstruct development in war-affected countries is the highest cause of global economic growth in the history of the global economy.
[Artikel ini mencoba menjelaskan Sistem Bretton Woods dalam perspektif maqasid syariah. Dalam perspektif maqasid syariah, ketidakstabilan ekonomi global mengancam keberadaan al-kulliyat al-khams yang harus dilindungi. Sistem Bretton Woods salah satu dari kesepakatan ekonomi yang tepat untuk membangun sistem ekonomi internasional (1944-1971). Artikel ini juga mencoba menjelaskan bahwa ekonomi politik Islam Internasional adalah suatu keniscayaan. Islam sebagai value, harus terinternalisasi di dalam setiap decision dan policy yang menyangkut hajat hidup orang banyak. Ekonomi politik internasional menjadi posisi yang sangat strategis untuk menentukan kebijakan demi tercapainya stabilitas dan kemaslahatan global. Sistem Bretton Woods bisa menjadi sebuah "the inspired system" yang bisa menjadi pertimbangan untuk merumuskan arah dan strategi ekonomi politik Islam Internasional. Selain gold standard menjadi salah satu kesepakatan bretton woods dan stabilitas nilai tukar dengan diterapkannya fixed rate system, keteraturan perdagangan internasional dan banyaknya bantuan dana internasional untuk merekontruksi pembangunan di negara-negara korban perang menjadi penyebab lajunya pertumbuhan ekonomi global tertinggi sepanjang sejarah.]
Keywords
Bretton Woods; Maqasid; Ekonomi politik; Internasional.
References
Anonim, "Eropa Usulkan Kembali Sisntem Bretton Woods, dikutip dari https://tekno.kompas.com/read/2008/10/17/04465814/eropa.usulkan.bretton.woods.ii?page=all diakses tanggal 19 Maret 2019
Arifin, Sjamsul (ed), Bangkitnya Perekonomian Asia Timur Satu Dekade setelah Krisis, Jakarta : PT Elex Media Kompotindo, 2008
As-Sam'ani, Abu al-Muzaffar, Qawathi' al-Adillah fi al-Ushul, Beirut: Dar al- Kutub al-Ilmiyyah, t.t, II/343.
Asur, Muhammad Thohir Ibnu, Maqashid al-Syari'ah al-Islamiyah, Tunisia: al-Syirkah Tunisia, 1978
At-Tariqy, Abdullah Abdul Husein, Al-Iqtishad Al-Islami, Ushuluhu wa Mubaun wa Ahdaf, Dar An-Nafais, Kuwait, 1999
Bordo, Michael D. and Owen F. Humpage, Federal Reserve Policy and Bretton Woods, Federal Reserve Bank of Dallas Globalization and Monetary Policy Institute Working Paper No. 206 http://www.dallasfed.org/assets/documents/institute/wpapers/2014/0206.pdf
Dahlan, Abdul Azis (ed), Ensiklopedi Hukum Islam, Jakarta: PT Ichtiar Baru Van Hoeve, tt
Daniri, "Ekonomi Syariah, Bretton Wods, KTT ASEM, dan AS:, Republika, 3 Nopember 2008
Davies, Roy dan Glyn Davies, A History of Money from Ancient Time to Present Day, New York : Oxport University Press, 1996
Hadiwinata, Bob Sugeng, Politik Bisnis Internasional, Yogyakarta : Kanisius, 2002
Halwani, Hendra. Ekonomi Internasional & Globalisasi Ekonomi. Edisi Pertama, Bogor : Ghalia Indonesia, 2002
Harinowo, Cyrillus, IMF Penanganan Krisis & Indonesia Pasca-IMF, Jakarta : PT Gramedia Pustaka Utama, 2004
Hinkelman, Edward G.. Dictionary of International Trade. 6th Edition. Calfornia, World Trade Press, 2005
Huntington, Samuel P., dkk. Amerika dan Dunia, Jakarta : Yayasan Obor, 1989
Irwin, D.A, "Multilateral and Bilateral Trade Policies in the World Trading System : An Historical Perspective", in J. de Melo and A. Panagariya (eds), new Dimensions in Regional Integration, Cambridge : Cambridge University Press, 1993
Iswardono, Uang dan Bank, Yogyakarta : BPFE, 1996
Jackson, Robert & Georg Sorensen, Pengantar Studi Hubungan International, Yogykarta : Pustaka Pelajar, 1999
Johnston, Thomas, The Depression Years, dikutip dari http://library.thinkquest.org/ 3483/Right/gd.html, diakses tanggal 5 April 2010.
Judesseno, Rimsky. K., Sistem moneter dan Perbankan di Indonesia, Jakarta : PT Gramedia Pustaka Utama, 2002
Judokusumo, Suherdi, Pengantar Derivatif dalam Moneter Internasional, Jakarta : Cikal Sakti, 2002
Kendleberger, Charles. P, The World in Depression 1929-1939, Berkeley : Calif, University of California Press, 1973
Kenen, Peter B., Managing the World Economy Fifty years after Bretton Woods, Washington, Institute for International Economic, 1994
Kenwood and Lougheed (1992), hlm. 286, dan Ashworth (1987), hlm.285. dalam Andrew G. Terborgh, "The Post-War Rise of World Trade: Does the Bretton Woods System Deserve Credit?", Working Paper No. 78/03, Department of Economic History London School of Economics, 2003
Kotz, David M., Terrence McDonough, and Michael Reich. Social Stuctures of Accumulation : The Polical Economy of Growth and Crisis, Cambridge : Cambridge University Press, 1994
Linder, Staffan. An Essay on Trade and Transformation. New York: Wiley, 1961
Pontoh,Coen Husein, Akhir Globalisasi : Dari Perdebatan Teori Menuju Gerakan Massa, Jakarta : C-Books, 2003
Rivai, Veithzal dan Andi Buchari, Islamic Economic : Ekonomi Syari'ah bukan Opsi tetapi Solusi, Jakarta : Bumi Aksara, 2009
Rothbard, Murray N., Apa yang Dilakukan Pemerintah terhadap Uang kita : Sebuah Pengantar Komprehensif Ekonomi Uang dari Mazhab Austria; terjemahan dan pengantar : Sukasah Syahdan; Edisi I, Jakarta : Granit, 2007
Spero, J.E. Political Realism in International Theory, Cambridge : Cambridge University Press, 1996
Wibisono, Sjamsul Arifin, Charles P.R. Joseph, Shinta Sudrajat, IMF dan Stabilitas Keuangan Negara : Suatu Tinjauan Kritis, Jakarta : PT Elex Media Kompotindo, 2007
Winarno, Budi, Pertarungan Negara dan Pasar, Yogyakarta : MedPress, 2009
DOI:
http://dx.doi.org/10.19105/iqtishadia.v6i2.2417
Refbacks
There are currently no refbacks.
---
View My Stats
Iqtishadia: Jurnal Ekonomi dan Perbankan Syariah by
http://ejournal.iainmadura.ac.id/index.php/iqtishadia
is licensed under a
Creative Commons Attribution-NonCommercial 4.0 International License
.
Based on a work at
http://ejournal.iainmadura.ac.id.
---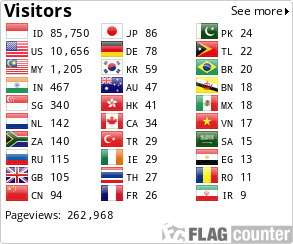 ---
ABSTRACT AND INDEXES