DAKWAH DAN PROBLEMA KEMISKINAN
Abstract
Krisis ekonomi global berdampak tidak kunjung usai, berimbas ke Indonesia tentu membuat bertambahnya jumlah masyarakat miskin. Data Pusat Statistik menunjukkan bahwa pada Maret 2013, jumlah penduduk miskin di Indonesia sebanyak 37,17 juta orang [16,58]. Jumlah ini dipastikan bertambah karena data statistik juga menunjukkan bahwa hingga 12 oktober 2013, sudah 37.905 buruh yang menjadi korban PHK akibat industri yang bangkrut karena krisis ekonomi global tersebut. Sebagai negara dengan jumlah penduduk Muslim terbesar di dunia, dapat ditebak bahwa sebahagian besar dari orang-orang miskin tersebut adalah Muslim. Untuk itu perlu dipikirkan jalan keluar bagi mereka yang berada dalam kesulitan ekonomi. Untuk pengentasan kemiskinan, aktifitas dakwah yang efektif sungguh sangat diperlukan dalam menggugah kesadaran masyarakat Muslim untuk membantu saudara-saudaranya. Bagi penulis, cara-cara filosofis dan reformis masih sangat diperlukan dalam pengentasan kemiskinan ummat Islam di Indonesia. Para pelaksana dakwah harus mampu menggugah kesadaran para Muslim yang memiliki potensi finansial, ketrampilan, waktu dan tenaga untuk membantu saudara-saudaranya yang sedang mengalami kesulitan ekonomi. Berikut kita memperbaruhi lembaga-lembaga sosial dan keagamaan juga harus dilakukan dengan sungguh-sungguh. Agar problema kemiskinan bisa terkurangi pada masa sekarang dan akan datang.
Keywords
Dakwah, Kemiskinan
References
Hasan Mohammad, Metologi Pengembangan Ilmu Dakwah, Surabaya, Pena salsabila, 2014.
Abdul Kholik Yekh Abdurrahman, Methode dan Stategi Dakwah Islam, Pustaka Alkaustar, 1996.
Husen Fadlilah Mohammad, Metodologi dakwah dalam Al-Qur'an, PT. Lestera Basritama, 1997.
Andrew, Webster, Introduction to the Sociology of Development, London: Macmilan Education LTD, 1990.
Badan Pusat Statistik (BPS) Press Relase: Bulan Maret 2007 jumlah penduduk Miskin Indonesia 37.17 juta
Bagong Suyanto dan Kanarji, Kemiskinan dan Kesenjangan Sosial; Ketika Pembangunan Tak Berpijak Kepada Rakyat Miskin, Surabaya, Laboratorium Sosiologi Fakultas Ilmu Sosial dari Ilmu Politik Universitas Airlangga, 2004.
Greg Feally dan Virgina Hooker, Voice of Islam in Southeast Asia; A Contemporary Sourcebok, Singapure: ISEAS Publications, 2006.
Hadi Prayitno dan Lincolin Arsyad, Petani Desa dan Kemiskinan Yogyakarta. BPFE, 1987.
HaperCollins Publisher, Collins Cobulid Engkish Dictonary for Advance Learners. Glasgow: Harper Collins Publisher, 2001
DOI:
http://dx.doi.org/10.19105/iqtishadia.v1i1.363
Refbacks
There are currently no refbacks.
---
View My Stats
Iqtishadia: Jurnal Ekonomi dan Perbankan Syariah by
http://ejournal.iainmadura.ac.id/index.php/iqtishadia
is licensed under a
Creative Commons Attribution-NonCommercial 4.0 International License
.
Based on a work at
http://ejournal.iainmadura.ac.id.
---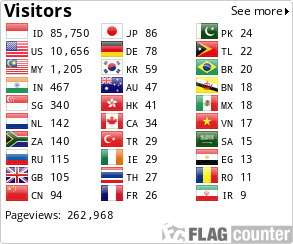 ---
ABSTRACT AND INDEXES