PENERAPAN ACTIVITY BASED COSTING SYSTEM DALAM PERHITUNGAN PROFITABILITAS PRODUK PADA UD. NIAGA BAKTI
Abstract
The Charge imposition of factory overhead based on traditional systems often cause distorted costs. One of efforts to overcome these distortions fees is with charging the costs  factory overhead  by the activity based costing. The use of activity based costing can also help companies that produce many products  in determining the level of profitability. Profitability indicates whether an enterprise has good prospects in the future for the company's survival. This research is a quantitative descriptive research conducted at UD NIAGA BAKTI engaged in the processing of tuna fish PETIS in Pamekasan located in the village of Konang, Subdistrict of Galis, Regency of Pamekasan. The type of data  used in this research is quantitative data obtained by direct observation and Interview. This techniques of research analysis calculates and compares the products profitability of PETIS by using traditional cost systems and costing system based activity. The results of this research indicates that there are differences in the principal cost of production and profitability UD NIAGA BAKTI by using activity based costing compared  Traditional Cost Systems.
Keywords
Traditional Cost Systems, Activity Based Costing, Profitability
References
Blocher, Edward J. dkk, Manajemen Biaya dengan Tekanan Stratejik, Jakarta: Salemba Empat,2000.
Halim, Abdul, Dasar-dasar Akuntansi Biaya, Yogyakarta: BPFE,1999.
Indriantoro, Nur, dan Bambang Supomo, Metodologi Penelitian Bisnis, Yogyakarta: BPFE, 2002.
Mardiasmo, Akuntansi Biaya:Penentuan Harga Pokok Produksi, Yogyakarta: Andi Offset, 1994.
Mulyadi, Activity-Based Cost System, Yogyakarta: UPP STIM YKPN, 2007.
Supriyono, Akuntansi Manajemen I:Konsep Dasar Akuntansi Manajemen Dan Proses Perencanaan, Yogyakarta: BPFE, 1987.
DOI:
http://dx.doi.org/10.19105/iqtishadia.v2i1.838
Refbacks
There are currently no refbacks.
---
View My Stats
Iqtishadia: Jurnal Ekonomi dan Perbankan Syariah by
http://ejournal.iainmadura.ac.id/index.php/iqtishadia
is licensed under a
Creative Commons Attribution-NonCommercial 4.0 International License
.
Based on a work at
http://ejournal.iainmadura.ac.id.
---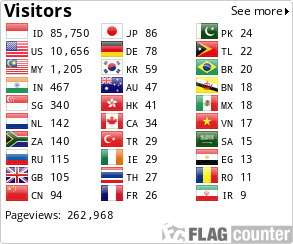 ---
ABSTRACT AND INDEXES