PENDIDIKAN AGAMA ISLAM DALAM PERSPEKTIF TEKSTUALIS NORMATIF DAN KONTEKSTUALIS HISTORIS
Abstract
This paper seeks to describe the dichotomic-paradoxical perspectives surrounding Islamic religious education. On the one hand, the character of Islamic religious education has a normative textual perspective which has implications for the realization of an autistic Islam that gave birth to radicalism. On the other hand, historical contextual perspectives that emphasize religious dialectics with local cultures with the implications of respecting plurality and are highly anti-relying on authenticity. This paper itself suggests the need for maturity, maturity, attitude of responsibility and awareness in determining the choice of each of the two.
Keywords
Islamic Religious Education, Perspectives, Normative Textualist, Historical Contextualist.
References
Abdullah, Amin. "Respons Kreatif Muhammadiyah dalam Menghadapi Dinamika Perkembangan Kontemporer", dalam M. Thoyibi, Yayah Khisbiyah dan Abdullah Aly, ed. Sinergi Agama dan Budaya Lokal: Dialektika Muhammadiyah dan Seni Lokal .Surakarta: Universitas Muhammadiyah Press, 2003.
A'la, Abd. "Islam Pribumi: Lokalitas dan Universalitas Islam dalam Perspektif NU", Tashwirul Afkar No. 14 Tahun 2003
Arkoun, Mohammed Berbagai Pembacaan al-Qur'an. Ter. Machasin. Jakarta: INIS, 1997.
Asad, Talal ,The Idea of an Anthropology of Islam. Washington: George Town University, 1986.
Azra, Azyumardi. Pergolakan Politik Islam: Dari Fundamentalisme, Modernisme Hingga Post-modernisme Jakarta: Paramadina, 1996.
Baso, Ahmad. Plesetan Lokalitas: Politik Pribumisasi Islam. Jakarta: Desantara, 2002.
Caplan, Lionel Studies in Religious Fundamentalism. Albany: State University of New York Press, 1987.
Faiz, Fakhruddin. Hermeneutika al-Qur'an Tema-Tema Kontroversial. Yogyakarta: Elsaq, 2005.
Hidayat, Komaruddin. Memahami Bahasa Agama: Sebuah kajian Hermeneutik. Jakarta: Paramadina, 1996.
al-Jabiri, Muhammad Abid. Post Tradisionalisme Islam. Ter, Ahmad Baso. Yogyakarta: LKiS, 2000.
Jamhari dan Jajang Jahroni, ed. Gerakan Salafi Radikal di Indonesia. Jakarta: Raja Grafindo Persada dan PPIM, 2004.
Maarif, A. Syafi'i. Peta Bumi Intelektualisme Islam di Indonesia. Bandung: Mizan, 1997.
Mahasin, Aswab. "Masyarakat Madani dan Lawan-Lawannya: Sebuah Mukaddimah", dalam Ernest Gellner, Membangun Masyarakat Sipil Prasyarat Menuju Kebebasan. Ter. Rahmani Astuti. Bandung: Mizan, 1995.
Meuleman, Johann Hendrik. "Pengantar", dalam Mohammed Arkoun, Nalar Islami Nalar Modern: Berbagai Tantangan dan Jalan Baru. Ter, Rahayu S, Hidayat Jakarta: INIS, 1994.
Muzakki, Akh. "Importasi dan Lokalisasi Gerakan Islam: Ekspresi Gerakan Islam Pinggiran Pasca Soeharto", Jurnal Maarif Vol 2 No. 4, Juni 2007.
Karim, Khalil Abdul. Syari'ah: Sejarah Perkelahian Pemaknaan. Ter. Kamran As'ad. Yogyakarta: LKiS, 2003
Leur, JC. Van, Indonesia Trade and Society . Den Haag: van Hoeve, 1955.
Putra, Heddy Shri Ahimsa. "Fenomenologi Agama: Pendekatan Fenomenologi Untuk Memahami Agama", Walisongo Vol. 20 No. 20 November 2012
Qodir, Zuly. "Transmisi Gerakan Islam Politik di Indonesia", Jurnal Maarif Vol 2 No 4 Juni 2007.
Rahmat, Imdadun. "Islam Pribumi: Mencari Wajah Islam Indonesia", Tashwirul Afkar. No. 14 Tahun 2003.
Sofwan , Ridin. et.al., Islamisasi di Jawa: Wali Songo Penyebar Islam di Jawa Menurut Penuturan Babad. Yogyakarta: Pustaka Pelajar, 2000.
Shepard, William E. "Islam and Ideology: Toward a Typology" dalam Syafiq A. Mughni, ed. An Anthology of Contemporary Middle Eastern History (Montreal: McGill-CIDA, t.t.
Tafsir, Ahmad. Filsafat Pendidikan Islam. Bandung: Remaja Karya, 2005.
Wahid, Abdurrahman. Pergulatan Negara, Agama dan Kebudayaan Jakarta: Desantara, 2001.
DOI:
http://dx.doi.org/10.19105/islamuna.v4i2.1557
Refbacks
There are currently no refbacks.
View My Stats
---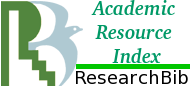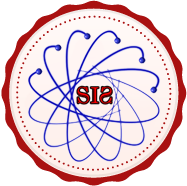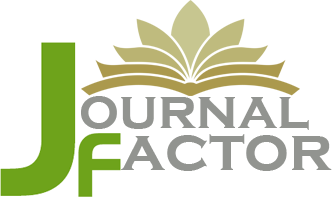 ---

---
Jurnal Studi Islam
by
Islamuna