تحليل الأخطاء الكتابية الإملائية في تعليمات المنتجات الإندونيسية
Abstract
This article describes errors of writing found in ingredients of Indonesian products which are written in Arabic, for example ingredients of foods or snacks based on imla' and non-imla' perspective. After doing depth analysis of errors in ingredients writing, it is found that there are some errors. From Imla' perspective, the errors are: (1) the placement of hamzah in the beginning, in the middle, and in the end of words. (2) hamzah qatha' and hamzah washal (3) punctuations such as comma [,] full stop [.], and etc. Furthermore, based on non-imla' perspective, the errors are: (1) the change of letter is caused by equality of sound so that it is heared the same writing, (2) another errors happen because of addition of letter in certain words which result other words that are different from Arabic dictionary, (3) The last, the errors resulted from reduction of some letter(s) in certain words in which it is literally different from dictionary meaning and do not follow the correct rule of Arabic writing.
Keywords
Error Analysis; Writing Dictation; Productive Teaching and Learning
References
إبراهيم شمس الدين، مرجع الطلاب في الإملاء، بيروت-لبنان: دار الكتب العلمية، 1971.
أحمد فؤاد محمود عليان، المهارات اللغوية، ما هيتها و طرائق تدريسها، رياض: 1992.
إسوة أدريانا، تحليل التقابلي و الأخطاء، بامكاسان: الجامعة الإسلامية الحكومية 2015.
حسن جعفر الخليفة، فصول في تدريس اللغة العربية (ابتدائي-متوسط-ثانوي)، رياض: مكتبة الرشد 2004.
حسن شحاتة، تعليم اللغة العربية بين النظريه و التطبيق. القاهرة: الدور المصرية اللبنانية، 1992.
رشدي أحمد طعيمة، المهارات اللغوية، مستوياتها تدريسها صعوباتها، دار الفكر العربي: 2004.
رضوان، الإملاء نظريته و تطبيقه. مالنج: جامعة مولانا مالك إبراهيم الإسلامية الحكومية، 2011.
زهدي محضر، قاموس "كرابياك" العصري، Yogyakarta: Multi Karya Grafika, 1998ز
عبد السلام محمد هارون، قواعد الإملاء، القاهرة: مكتبة الأنجلو المصرية.
عبد العليم إبراهيم، الموجه الفني لمدرس اللغة العربية. مصير: دار المعارف، 1978.
عبد المجيد سيد أحمد منصور، علم اللغة النفسي. رياض: الجامعة الملك سعود، 1980.
عبده الراجحي، علم اللغة التطبيقي و تعليم العربية. ريلض: معهد تعليماللغة العربية، 1995.
علي أحمد مذكور، تدريس فنون اللغة العربية. رياض: دار الشواف، 1991.
كمال زعفر علي، فنون الكتابة و مهارات التحرير العربي، الدمام: مكتبة المتنبي 2011.
محمد رشدي خاطر و أصدقائه، طرق تدريس اللغة العربية عربية و التربية الدينية: في ضوء الاتجاهات التربوية الحديثة. القاهرة: دار المعرفة، 1982.
Hamid Abdul, Pembelajaran Bahasa Arab, Metode, Strategi, dan Media. Malang: UIN Malang Press, 2008.
Munawwir, Kamus Al-Munawwir Indonesia-Arab Terlengkap, Surabaya: Pustaka Prograssif, 2007.
Nuha, Ulin, Ragam Metodologi dan Media Pembelajaran Bahasa Arab, Yogyakarta: Diva Press, 2016.
Thabrani Mukti Abdul, Kaidah-Kaidah Dasar Penulisan Bahasa Arab, Pamekasan: Elmona center.
Munijah, Ma'rifatul, Imlak dan Teori Terapan, Malang: UIN Malang, 2009.
DOI:
http://dx.doi.org/10.19105/ojbs.v11i1.1237
Refbacks
There are currently no refbacks.
Copyright (c) 2017 Achmad Muhlis, Umi Alifatil Azizah
View My Stats
---


---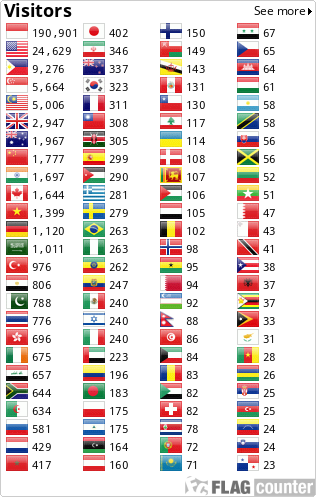 ---
OKARA: Jurnal Bahasa dan Sastra by
http://ejournal.stainpamekasan.ac.id/index.php/okara
is licensed under a
Creative Commons Attribution-NonCommercial 4.0 International License
.
Based on a work at
http://ejournal.stainpamekasan.ac.id.
.